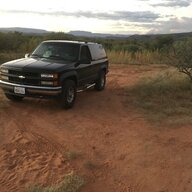 First Name

Rex
Joined

Apr 22, 2020
Threads
Messages
Reaction score

1,281
Location
Website
Vehicles

1997 Tahoe 2 door 4x4
Occupation

Retired software developer and heavy commercial design builder

USAF target-recognition test reveals AI self-reported 90% accuracy
verification only valid 25% in a cross-check of sensor-based AI.
Driverless car settings are referenced. It fortells that unless the training data includes enough angles, perspectives and instances for the explicit target(label in automotive nomenclature) the AI risks becoming over-trained on too high data confidence.
For one car example, LH Turn on two lane roadway at an intersection. Check oncoming traffic, check traffic behind is stopped, check clear intersection then proceed to LH Turn. What is wrong with this scenario? If data training that DOJO feeds FSD repeats instances of LH Turns of this type then it will complete 99% safely.
But FSD will miss the impatient driver who sees a line of cars slowed to a stop and chooses to enter the oncoming traffic lane to pass those stopped cars. FSD would execute LH Turn only to be T-boned by a car traveling in the wrong direction from behind while it tried to pass. This actually happened which my bad, I didn't check left over my shoulder to make sure there was no oncoming traffic traveling the wrong direction. I only checked the mirror that traffic behind had slowed. That makes me "brittle".
SO sure hope FSD is simulating traffic accident reports rather than the millions of accident-free instances of edge and corner cases that exist from Teslas. I'm not certain if cars behind a Tesla obscure rearward vision. THUS exclude PUREvision reading underneath a car for traffic from rearward direction. Brittle is a thing. It can happen to data…even you! LOL