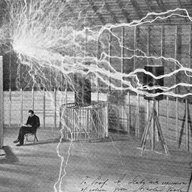 First Name

Bryan
Joined

Jun 16, 2020
Messages
Reaction score

2,398
Location
Vehicles

Dodge Ram diesel
Occupation

Retired

Contractor backs out of massive battery plant deal expected to bring 2,000 jobs to north Georgia
A massive battery plant that is supposed to bring thousands of jobs to Jackson County is running into more problems.
The governor and officials from Korean company SK Battery
made the big announcement that they had developed a $1.7 billion partnership
to build a battery factory about 65 miles northeast of Atlanta in Jackson County.
"I'm confident Georgia will be center for battery production for electric vehicles in the world," Gov. Brian Kemp said at the time.
But
Channel 2′s Dave Huddleston
has learned that one of the contractors for that massive project is no longer on the job. It's just the latest in a string of problems that have arisen since the announcement of the deal.
We first reported on June 12 that SK was accused of stealing the battery technology and a judge ruled in the rival company's favor.
Now, some 33 Korean nationals were detained at Hartsfield-Jackson International airport, accused of trying to sneak into the country with fake documents.
Huddleston obtained a letter that said the passengers told customs and border protection officers they were going to work at SK Battery.
Sources close Huddleston told him that one of the contractors to build the factory walked away from the deal in January. County officials in Jackson County confirmed it.
At stake now
is the $300 million in incentives the state has given SK Battery
and the 2,000 jobs that Jackson County residents are expecting.
Huddleston attempted to contact SK Battery, but he has yet to hear back from the company.
He also contacted state officials who said they have "no concern at all. We continue to meet with SK regularly as well as suppliers that may locate here and create even more jobs and investment. I think you can look back in WSB's files during construction of the Kia plant in West Point and find similar rumors, innuendo, etc., yet last year we celebrated 10 years of building some of the highest rated vehicles in the world and tens of thousands of jobs created in West Georgia."
SK Battery send Huddleston a statement on Friday, saying:
"The SK Battery America site in Georgia continues to move forward as planned. SK Battery America is committed to creating thousands of American jobs at the Georgia site as part of a long-term investment in the U.S. economy.

"Since breaking ground in early 2019, more than 1,000 U.S. citizens have been hired as part of the construction process of the $2.5 billion EV battery site. When the facilities are complete and reach full production in 2023, the site will employ more than 2,600 workers with nearly all of these long-term jobs going to U.S. citizens. We are currently working with state and local officials on hiring and training programs to fill these jobs.
"SK Battery America requires all contractors to ensure their workers at the site meet proper state and federal regulations. After becoming aware of an issue in May through U.S. authorities, SK Battery America has repeatedly stressed to our contractors that U.S. hiring regulations must be followed and continues to insist on strict adherence to these laws by on-site management. We have cooperated fully with U.S. authorities to provide our support in resolving any issues.

"SK Innovation is pleased that the ITC is reviewing the Initial Determination and remains confident in the merits of our case. SK Innovation's top priority continues to be preserving a competitive battery industry that meets the needs of customers in this critical time of growth for electric vehicles.
"SK Innovation will vigorously defend ourselves in this matter to ensure a robust, innovative EV battery industry in the U.S. We are continuing on our planned schedule for our global EV battery operations, including the Georgia site."

Source: WSB-TV
Last edited: