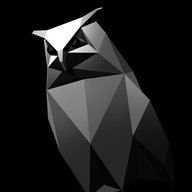 Joined

Nov 19, 2019
Messages
Reaction score

150
Location
Vehicles

Model 3, i3, Zero DS, F-250, CT & Aptera res
Occupation

Oracle Database Developer

You talk like you are the only person here with real work experience and only you know what makes economic sense.
Well you are NOT the only one.

Despite being in Mexico. I am a trained EE too & have several friends who are EEs too who work at electronic/electrical component suppliers to US/Mexico automotive industry.
I probably know more about BEVs operate than you do.
I have installed solar panel systems.
I have hands on in work in metal fabrication of heavy equipment (steel, cast iron, aluminum).

You are the one that makes claims about Cybertruck consuming huge levels of KwH without any real data to back it up.

Elon said nothing about how many KwH the solar on Cybertruck would create.
Elon said 15 miles or more a day.
Maybe the Cybertruck only uses 300 Kwh/mi.
Whatever Elon has in mind with the solar option it is much more than just for phantom drain.

And another one of your expert perceptions is wrong.
There is nothing in my writing to indicate I am not a native speaker. In fact I am a native English speaker and grew up in U.S. I did not learn Spanish until I went to college. For over 20 years I have also taught English. When I worked in the U.S. corporate world we all had to go to seminars on how to be more effective communicators when work in teams. Some training was similar to the skills airline pilots & copilots use. Even when I am in the U.S., my English is well above average and so is my knowledge of history, science, economics, business.
Agree. And wth does a person's primary language have to do with anything anyway?