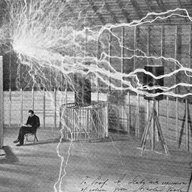 First Name

Bryan
Joined

Jun 16, 2020
Messages
Reaction score

1,447
Location
Vehicles

Dodge Ram diesel
Occupation

Retired

Overview
The rapid growth of electric vehicles and large-scale battery storage applications for electronic devices is increasing Lithium demand – and price risk. Lithium futures offer price transparency and efficient risk management and will be financially settled each business day of the contract month, based on monthly average of assessments published by Fastmarkets, a leading commodities benchmark data provider.
Explore the product in depth
Review preliminary contract specifications
CONTRACT TITLE
Lithium Hydroxide CIF CJK (Fastmarkets) Futures
CME GLOBEX/CME CLEARPORT CODE
LTH
RULEBOOK CHAPTER
646
SETTLEMENT TYPE
Financial
CONTRACT SIZE
1,000 kg (kilograms)
LISTING SCHEDULE
Monthly contracts listed for twelve (12) consecutive months. Add a new contract month after the nearby expiry.
PRICING QUOTATION
U.S. dollars and cents per kilogram
FIRST LISTED MONTH
May 2021
MINIMUM PRICE FLUCTUATION
$0.01 per kg
VALUE PER TICK
$10.00
BLOCK TRADE MINIMUM THRESHOLD
2 contracts – subject to a minimum 15-minute reporting window
TERMINATION OF TRADING
Trading terminates on the last Thursday of the contract month. If this is not a U.S. business day, trading terminates on the prior U.S. business day.
CME GLOBEX MATCHING ALGORITHM
First in First Out (FIFO)
TRADING AND CLEARING HOURS
CME Globex: Sunday - Friday 6:00 p.m. - 5:00 p.m. Eastern Time/ET (5:00 p.m. - 4:00 p.m. Central Time/CT) with a 60-minute break each day beginning at 5:00 p.m. ET (4:00 p.m. CT)
CME Globex: PreOpen: Sunday 5:00 p.m. – 6:00 p.m. ET (4:00 p.m. – 5:00 p.m. CT). Monday – Friday 5:45 p.m. – 6:00 p.m. ET (4:45 p.m. – 5:00 p.m. CT)
CME ClearPort: Sunday – Friday 6:00 p.m. – 5:00 p.m. ET (5:00 p.m. – 4:00 p.m. CT) with a 60-minute break each day beginning at 5:00 p.m. ET (4:00 p.m. CT)
SOURCE:
CME Group
CME Seeks to Tap Electric-Car Demand With Lithium Futures
Contracts tied to the battery metal could make pricing more transparent
Commodities exchange operator CME Group Inc. plans to launch a futures contract for lithium, seeking to capitalize on growing demand for a metal that helps to power electric vehicles.
The contract will be for lithium hydroxide delivered to China, South Korea and Japan, where most batteries globally are produced, CME said Thursday. If the futures contract is approved by regulators, it will begin trading on May 3.
Allowing lithium to trade freely on an exchange could help shed more light on
historically opaque prices for the metal
, a key ingredient in rechargeable batteries for smartphones, laptops and electric vehicles. Market participants currently rely on assessments from commodities-data trackers such as Benchmark Mineral Intelligence, S&P Global Platts and Fastmarkets.
Lithium's role in powering rechargeable batteries has made it a strategically important commodity as governments seek to limit carbon emissions. The U.S. is racing to catch up with China
in mining and refining the metal
to support its auto industry and tackle climate change.
SOURCE:
WSJ
Last edited: