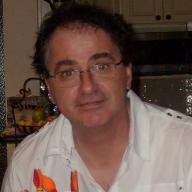 First Name

Charlie
Joined

Jul 6, 2021
Threads
Messages
Reaction score

4,721
Location
Vehicles

CybrBEAST
Occupation

retired

@HaulingAss

/sarcasm to 11 Who doesn't like white knuckling two fisting a steering wheel at 55mph on the highway hoping that an odd twitch or gust, or passing car doesn't send you tumbling into the ditch bundled up in the barbed wire fence between you and it. By the end of the 50 mile drive you are exhausted, sore, deaf and hoarse from trying to talk to you passenger. /sarcasm to normal

You are absolutely right. Ugly is extremely capable in most off road situations... But that is its purpose, its only purpose. Seriously when we drive in another town we trailer it. As far as its easy until it isn't exactly We recently went out on a trail that the previous time we barely noticed the first obstacle. Heavy rains changed it. It too the lead vehicle over 20 minutes to get through, I was next and after a close call with a roll over pulled line. One other rolled. This was all with very capable rigs and very experienced drivers. It was a great start to a great day.

They stated they had done a level 4 trail, they were not currently on that trail. I don't know what trail they were one but a level 4 is exactly what I would expect it to be capable of doing easily, similar to any other stock 4x4 truck.