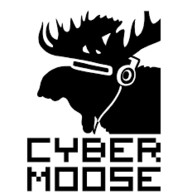 First Name

Jacob
Joined

Aug 19, 2020
Messages
Reaction score

1,003
Location
Vehicles

Cybertruck

I think A locking cabinet would be a little over the top in my opinion, although I could probably build a pretty decent looking one for under $100. If i felt the need to actually lock my charger so no one could use it, I would probably install something that is fixed to the cable near the end and have that on a simple but strong lock.

Like I've previously said, I don't really care about a few dollars and I would even help someone out if they needed a charge and politely asked me. But I do not want to find out that someone trespassed on my property, and sat outside of my house while they needed a charge. i'm fortunate enough that no one can see my garage or wall chargers from the road, but for a lot of people, it's like 10-20 meters from the sidewalk.

I'm not saying this will happen to everyone or it will happen a lot, but I'm sure some people will try charge on other peoples wall chargers. I've seen people do a lot to save a few dollars and It wouldn't surprise me if someone parked their car in someones driveway for most of the night just to charge up their car.