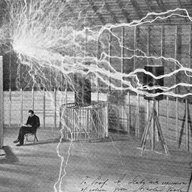 First Name

Bryan
Joined

Jun 16, 2020
Messages
Reaction score

2,397
Location
Vehicles

Dodge Ram diesel
Occupation

Retired

Compare that to Tesla Giga Austin's 2,300-2,400 acres and $1.1-1.2 Billion cost.
Tesla needs to start on building another plant and adding more truck models!!!
EV Maker Rivian Plans to Spend $5 Billion on 10,000-Acre Plant
A company document proposing a colossal second factory, likely to be built in Arizona, reveals an $5 billion initial investment from Rivian, according to a report from Reuters.
BY
CALEB MILLER
JUL 28, 2021
RIVIAN
After production of the R1T begins at Rivian's Normal, Illinois, late this summer, Rivian will break ground on a new facility, according to company documents obtained by Reuters.
The proposal calls for an initial investment of $5 billion and a 10,000-acre plot that would dwarf most factories, such as BMW's 1200-acre Spartanburg, South Carolina, plant.
Rivian is currently considering building on land to the east of Mesa, Arizona, and CEO R.J. Scaringe has already held talks with the governor of Arizona, according to Reuters.
Earlier this month, we reported that deliveries of the
Rivian R1T
electric pickup would be
delayed until September
after originally being scheduled to start in July. Rivian has said that the R1T, as well as the related
R1S
electric SUV, will be built in
Rivian
's factory in Normal, Illinois, when sales finally get underway. According to a report from
Reuters
, the Amazon-backed startup is already planning a second vehicle assembly plant, with a company document revealing that Rivian will invest $5 billion in the new facility. Rivian is also building electric
commercial vans for Amazon
.
Although an early document obtained by Reuters did not directly identify Rivian and said the plant would sit on a 2000-acre plot, the revised proposal divulges plans for a plant on a vast 10,000-acre property, which Rivian calls Project Tera, Reuters said. Officials allegedly said that finding a plot of land that big would be a tricky endeavor, and if the factory was built to that size it would be more than eight times larger than
BMW
's 1200-acre plant in Spartanburg, South Carolina, where the German automaker built more than 400,000 SUVs in 2019.
The document also said that Rivian aims to break ground on the factory in the fall of this year, with production beginning at the plant in the second quarter of 2023. Unsurprisingly, Reuters cited sources with knowledge of the proposal as saying the plans are likely pushed back by up to six months due to the pandemic. The factory location has yet to be confirmed, but Reuters' sources mentioned land near Gold Canyon, east of Mesa, Arizona, and said that Rivian CEO R.J. Scaringe has discussed the proposal with Arizona Governor Doug Ducey. The company already has a presence in the area, with a small engineering and test center in Wittmann, just north of Phoenix and about an hour's drive from Mesa.
https://www.caranddriver.com/news/a37159110/rivian-plans-investment-plant/
Rivian filed trademarks for 6 new model names after $2.5 billion investment round
Reportedly looking to build a second U.S. plant
The American electric
vehicle
startup filed trademark applications for six new model names on the same day it announced the closing of a
$2.5 billion funding round led by existing stakeholders Amazon
, Ford and T. Rowe Price.
The
marks
cover the names R3T, R3S, R4T, R4S, R5T and R5S in the same style as the Brands R1T pickup and R1T SUV that are set to launch this year. It previously registered R2T and R2S.
The R1T is set to be Rivian's first model. (Rivian)
Rivian recently delayed the first deliveries the R1 models from summer to fall, due to the ongoing semiconductor shortage, but Reuters reported this week that it has started looking for a site to build a
second factory
that it's prepared to commit $5 billion toward.
The automaker's existing plant is in Normal, Ill., while a location near Mesa, Ariz., is under consideration for the new one, according to the report.
Rivian has declined to comment on the plant search and trademark applications, however CEO R.J. Scaringe in 2019 told
Bloomberg
that the company was aiming to launch six models globally by 2025.
The midsize
R1T has a starting price of $67,500
and the R1S lists at $70,000. It's unclear exactly how the new model names would be used in an expanding lineup. Rivian also has an order to build
100,000 electric delivery vans for the Amazon Prime
service.
Amazon executive chairman Jeff Bezos'
Blue Origin spaceflight company used an R1S
prototype to shuttle him and his fellow astronauts to the launch pad for the maiden flight of its New Glenn rocket.
https://www.foxbusiness.com/lifestyle/rivian-trademarks-6-model-2-5-billion-investment