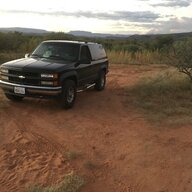 First Name

Rex
Joined

Apr 22, 2020
Messages
Reaction score

607
Location
Website
Vehicles

1997 Tahoe 2 door 4x4
Occupation

Retired software developer and heavy commercial design builder

The wife and I are currently leasing the 2020 Toyota Corolla Hybrid, being the data freak that I am, I have collected "real world" data to report the fuel milage this vehicle gets. Over the first year of operation, we traveled 12,456 miles on 203.75 gallons of regular fuel for an Impressive 61.13 miles per gallon. Now mind you, Toyota never expressed or implied that this vehicle would return this kind of performance, so I was very much surprised with these results. For all those seeking exceptional hybrid performance I would highly recommend this vehicle.
In terms of greenhouse gas emissions, hybrid cars on average produce 0.35
fewer
pounds of greenhouse gas per mile than regular ICE cars, adding up to a tremendous environmental advantage over the course of a car's 160,000 mile lifespan…for hybrid vehicles that charge their batteries themselves -
U.S. Department of Energy's Argonne National Laboratory
2006
True Toyota leverages 2006 study data to promote hybrid but 15 yrs is a generational lifetime during which LiON has continued to change chemistry, rare earths and better CO2 impacts.
Also true, global warming continues on earth where it is at the apex of earth's tipping point today. Toyota projecting 30yr hybrid production amounts to the world's #1 largest vehicle producer standing on the linear graph line for earth GHG warming to hit 4 degrees Celsius.
TSLA can only produce 2% vehicle production compared to Toyota even though Teslas sold represent 54% BEV. Tesla busting GHG, Toyota can do better selling hybrids only by producing non-plugins in sufficiently huge quantities. Toyota leaveraging such economy of scale such that it can make hybrids so much cheaper than ICE, so more attractive in range and cost so less per mile that it replaces the worlds ICE fleet. Toyota can win that moral imperative.
That's what TSLA is set to achieve if Toyota doesn't. T M expects to sell hybrid until 2050. Elon will be 80yo. Tesla takes that long…Game Over GHG won IMO