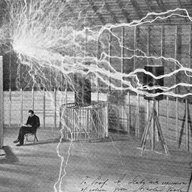 First Name

Bryan
Joined

Jun 16, 2020
Messages
Reaction score

2,347
Location
Vehicles

Dodge Ram diesel
Occupation

Retired

Portuguese EVSE manufacturer i-charging has introduced its first range of DC fast chargers. The new blueberry line offers power levels between 50 kW and 600 kW, and is available in three configurations: blueberry, blueberry PLUS and blueberry CLUSTER. It supports charging of EVs with battery system voltages of up to 1,000 V.
Being modular by nature, Blueberry clusters are to allow simultaneous charging with up to 600kW
The new company i-charging from Portugal launched its mighty range of Blueberry charging stations at a virtual press event last night. The Porto-based vendor claims the chargers are designed to deliver 50kW to up to 600 kW through modular set-ups.
Following the event, we had reached out with a request for comment and further detail on i-charging's claim to reach 600 kW with the 500 A and 1000 Volt charging station. One explanation we had come up with was that perhaps the 600 kW come from two charge points at 300 kW each.
The company's spokesperson Luísa Carvalho confirmed this shortly after. "A system has a certain power, while each output has a certain maximum current. So, a 600 kW system with at least 2 outputs can deliver for example 300+300 kW, or 350+250 kW, and so on. If an EV comes to the market that can use 500kW the system is already available for that and still leave 100kW available for another plug."
This, the Blueberry chargers can indeed deliver as the columns, that come in pure black, can support set-ups of up to four charge points each, in any combination of CCS and ChaDeMo, or just CCS for example. This multi-standard nature also transfers into the modular selection.
Blueberry will come in three possible configurations: blueberry, blueberry Plus and blueberry Cluster. "This solution allows charging all vehicles currently in circulation, as well as those that will be launched by brands in the future with batteries up to 1000 V," i-charging explained.
The standard Blueberry features 50 kW charge power with two outputs. Going up to Blueberry Plus, i-charging envisions set-ups for 100 – 600 kW, backed up by separate power banks. From 100 to 150 kW one module is added, from 200 to 350 kW a second and over 400 kW a third module. These stationery backup batteries are also instrumental for the cluster option, which i-charging says they designed with fleet operators in mind.
Here, sequential and simultaneous charging is crucial and the company CEO Pedro Moreira da Silva claimed at the event that their solution could support an "unlimited number of outputs" though scalability on site.
Carvalho added that another limitation was the charging cable and the standard, especially when it comes to ChaDeMo. "There are 200A plugs available in the market, and the standard goes up to 500V so that 100kW can be used," she explained.
To connect and coordinate the energy flow between the columns, the company has patented what they call the dynamicblueTM technology. It facilitates the dynamic allocation of energy to each output.
That's for the internal workings. Striking us as a novel solution is the exterior of the Blueberry station that puts users front-and-centre. The screen measures no less than 32 inches, think two MacBook Pros in the largest configuration. The upper bit allows for displaying advertisements and programmed sequences of ads. Also, the column can talk.
Other than that, it shows useful data such as SOC, charging speed, pricing and the likes. An app mirrors the information, and both screen and phone allow to select what the company calls charge settings such as how much you want to recharge or how much you want to pay for the session.
At the same time, Blueberry is RFID or app authentication but also Plug&Charge ready. Current versions run on the OCCP protocol 1.6 with 2.0 under development until beginning next year.
The company also went some way to demonstrate the cable that runs on a mechanism designed to help users easily put it back in place. Measuring 4.7 metres, a length over which drivers of electric cars with central charge ports will rejoice, liquid-cooling is missing. Whether this means that they would regulate charge power, i.e. when it runs hot, appears not to be the case. Communications manager Carvalho said: "The total power is available all the time. There is a 250A CCS cable recently available in the market."
Sales Director Pedro Domingues had an on-sale schedule ready at the launch event, saying they would "terminate the EU regulation by January 2021" meaning they hope to complete certification by then. This is at least for versions based on 250 Amps good for charge currents of up to 200 kW. The Blueberry Plus featuring 250 Amps and 600 kW, Domingues promised for summer, then also in the US with the strongest 500 Amps and 600 kW becoming available from January 2022. These will also use liquid-cooled cables.
"This new range of fast chargers is disruptive in the current market offering and covers all light and heavy vehicle segments," says i-charging CEO Pedro Moreira da Silva. "For us, it is a reason for great pride to be able to present this differentiating solution in a market that is constantly evolving, with only one year in existence".
While i-charging called for interested parties to reach out to them, we also wanted to hear about any potential partners and whether the company imagines running their own Blueberry hubs or network or rather go as charging equipment provider, possibly even white label. Carvalho had the following reply: "i-charging is essentially a charger manufacturer. Our chargers will be used by Charge Point Operators (CPOs) in private and public networks, and also in private locations, for example charging fleets. In this case, passenger transport entities are obvious clients. We can provide a cloud platform to manage the chargers if they are used in private applications. For public applications usually, the CPO already have their systems."
SOURCE:
electrive.com
Powered by i-charging, blueberry™ is a new concept for charging
Its technology, dynamicblue™, brings a disruptive solution to do market, answering to needs that didn't have a solution… until now! dynamicblue™ is patent pending
What's new?
dynamicblue™
Sequential and simultaneous charging is now possible, as well as an unlimited number of outputs.
Small, yet powerful, its power range goes from 50 kW to 600 kW, within 3 possible configurations: blueberry, blueberry PLUS and blueberry CLUSTER. Up to 1000 V as many new vehicles are requiring.
Our patent-pending technology, dynamicblue™, allows unique functionalities in the market, through dynamic power allocation to each output.
Long cable is no longer a problem. We solved it!
The charging cables have 4,7 m long. When the connectors are in the support, the cables don't touch the ground.
When needed, you just have to grab the connector, the system will give you the length you need without any effort, and when you don't need more cable anymore, the system will retract the cable as easy as when it extended. Easy, right?
Much better than springs, elastics, counterweights or any other non comfortable systems.
Our cable management system – CMS – is patent pending.
Details everywhere
Compatible with all standards, this new holder system was designed to be able to support any connector and cable available on the market.
The way to pick up or place back the connector is a natural movement that any person can easily perform.
By the way
ISO 15118 – Plug & Charge (2020)
3rd party cybersecurity validation
CHAdeMO 2.0
CE certification (2020)
ETL certification (2021)
blueberry APP
Extensive data collection for condition monitoring
When charging your EV you can configure a set of parameters, you can pick the power you want to charge, the money you want to spend or even the time you want to charge.
If you're curious you can follow the charging process of your EV.
Choose the right charger for you
and get fully charged
blueberry™
1000 V
125 A
50 kW
1 or 2 Outputs
blueberry PLUS™
1000 V
125 A – 500 A
100 kW – 600 kW
1 or 2 Outputs
blueberry CLUSTER™
1000 V
125 A – 250 A
100 kW – 600 kW
1 to 4 outputs
Compare models
look-over
| | blueberry | blueberry PLUS | blueberry CLUSTER |
| --- | --- | --- | --- |
| Display | 32'' | 32'' | 15'' |
| Cable Management system | CMS | CMS | CMS (optional) |
| App | | | |
| Cable | 4,7m | 4,7m | 4,7m |
| Output power | 50kW | 100-600 kW | 100-600 kW |
| Output current | 125A | 125 – 500 A | 125 – 250 A |
| Output voltage | 150 - 1000 V | 150 - 1000 V | 150 - 1000 V |
| Output number | 1 or 2 | 1 or 2 | 1 to 4 (kiosk and satellites) |
SOURCE:
i-charging
Last edited: