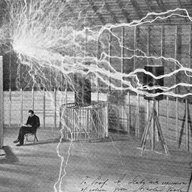 First Name

Bryan
Joined

Jun 16, 2020
Messages
Reaction score

2,392
Location
Vehicles

Dodge Ram diesel
Occupation

Retired

German car manufacturers need to develop their own chip competence
If you want to build the iPhone for the auto industry, you should learn from Apple and Tesla. Developing your own processors has several advantages.
Apple
After the iPhone, iPad and other Apple devices, Macs will now also use "Apple Silicon".
(Photo: AFP)
"The car is turning into a smartphone on four wheels" is one of those sentences that you can swipe off your bingo card at car congresses. The connected car, which is constantly being improved with software updates, is a vision that virtually anyone in the industry can agree on.
Building the iPhone for the automotive industry must at least be the goal of
Daimler
,
Audi
and
BMW
. After all,
Apple is
not only the gold standard among smartphones, but also absorbs most of the profits.
Therefore, the upper-class automakers should also be interested in the fact that
Apple
has almost completed its transformation to chip self-sufficiency.
After the iPhone, iPad and other Apple devices, Macs will now also use "Apple Silicon".
Intel
is being outsourced from the supply chain step by step.
This has two advantages for Apple: Because
Intel has
fallen behind in the development of new chip generations, Cupertino will soon no longer have to rely on a troubled supplier, but will control its own fate. On the other hand, Apple can use its own chips to adapt its software operating system to its hardware.
Tesla has been
developing its own chips for its "Autopilot" driver assistance system since 2019. Elon Musk even believes that thanks to the computing power of his FSD chips he can make his Teslas autonomous and dispense with some sensors on the car. The newcomer Fisker wants to outsource his entire car production to Magna, but sees chip development as his own task.
The German automakers, on the other hand, are proud of their collaborations with
Infineon
,
Nvidia
and the Intel subsidiary Mobileye. That may be the way to go because with electrification and autonomy they already have huge tasks ahead of them.
But a fragmented supplier landscape has so far also been one reason why carmakers have found it difficult to react to Tesla's approach to vertical integration. The electronics architecture with its own control units for each function of the car makes it difficult to provide the customer with an experience from a single source. "You deliver your organizational chart," said the programmer Melvin Conway. Conway's law of the auto industry could be: You can tell your product has a supply chain.
Car manufacturers must be aware of the danger that lies in simply replacing old suppliers with new ones instead of building up their own chip competence. It took Apple ten years from the first iPad chips to "Apple Silicon" for every product. If you want to build rolling computers, your core competence should not be bending sheet metal.
SOURCE:
Handlesblatt