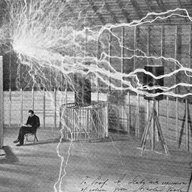 First Name

Bryan
Joined

Jun 16, 2020
Threads
Messages
Reaction score

3,270
Location
Vehicles

Dodge Ram diesel
Occupation

Retired

Tesla Stock Rises On S&P 500 Update, But No Cybertruck Deliveries Before 2022
Tesla stock rallied on news that TSLA stock will be added to the S&P 500 index in one fell swoop on Dec. 21. Meanwhile, the electric car maker pushed back on its Cybertruck timeline, saying that deliveries won't start until early 2022.
Also, Tesla (
TSLA
) CEO Elon Musk said that "full autonomy" will be released in 2021, pushing back that self-driving timeline yet again. Musk, in an email to staff, urged employees to control costs or risk Tesla stock being "crushed like a soufflé."
S&P Dow Jones Indices officials said it consulted investors about how Tesla stock would be added to the index. The automaker has a market capitalization of more than $500 billion, making it the largest company ever to be added to the index.
S&P Dow Jones mulled adding Tesla stock in two tranches to ease integration. But the committee decided to add the stock all at once at its full float-adjusted market cap before the open of trading on Dec. 21. That means they will weight the company based only on shares available to the public.
"The fact the S&P Dow Jones Index Committee solicited feedback from the investment community about how to add the stock to the S&P 500 Index shows how unusual this situation is," said CFRA Research senior analyst Gerrett Nelson in a note.
In its decision, S&P DJI considered also Tesla's expected liquidity and the market's ability to accommodate significant trading volumes.
Tesla Stock S&P 500 Move Coincides With Expirations
"Adding the stock at the upcoming December quarterly rebalancing coincides with the expiration of stock options, stock futures, stock-index options and stock-index futures, which may help facilitate the funding trade," the index provider said in a news release.
Tesla's addition to the S&P 500 will be based on the closing prices of Friday, Dec. 18. The company that Tesla will replace will be named after the market closes on Dec. 11.
Tesla stock is on
IBD Leaderboard
and
SwingTrader
.
A Boon For Tesla Stock
Analyst Nelson says the move to the S&P 500 will spark a flurry of funding trades in Tesla Stock. Its inclusion means investment funds indexed to the S&P 500 will have to sell about $51 billion worth of shares of companies already in the S&P 500 and use that money to buy shares of Tesla, according to S&P Dow Jones Indices. Tesla will account for about 1% of the index.
In addition, actively managed investment funds that try to beat the S&P 500 may buy more Tesla shares, too. Such funds manage trillions of dollars in assets.
"We expect TSLA shares to continue to get bid up over the next few weeks as funds are forced to add the stock, which we think will result in multiple expansion and a further widening of its cost of capital advantage relative to other automakers," Nelson said.
Tesla Cybertruck Delay
Tesla is pitching Cybertruck reservation holders on leasing another Tesla vehicle as the company tries to hit 500,000 deliveries.
Notably, Tesla explicitly said Cybertruck deliveries won't begin until early 2022, later than official targets for a late 2021 launch.
"The single motor configuration is currently scheduled to begin production in late 2022 with delivery projected to take place in early 2023," Tesla said in the email to Cybertruck reservation holders. "The dual and tri-motor configurations are currently scheduled to begin production in late 2021 with delivery projected to take place in early 2022."
Pitching 24-36 month leases to reservation holders is another indication of how long it might be before Cybertruck deliveries get going.
CEO Elon Musk had hinted that the Cybertruck wouldn't come until 2022 because it needs future battery improvements. Also, the electric still doesn't have a final, street-legal design. That might come in the next several weeks.
The Tesla Cybertruck will be made at a new plant outside Austin, Texas. That plant, due to be up and running in late 2021, will also make the Model Y and upcoming Tesla Semi. The long-touted Semi also may need future battery improvements.
'Full Autonomy' Next Year
Musk once again pushed back his timeline for Tesla achieving fully autonomous vehicles. In Tuesday remarks after receiving an award, "I am extremely confident of achieving full autonomy and releasing it to the Tesla customer base next year."
Of course, that could mean that Tesla will release "full autonomy" capability to drivers by Jan. 1, but Musk has been saying for years that Tesla is on the cusp of doing so. He had been saying until recently that full autonomy could be reach before the end of 2020.
Tesla recently released FSD Beta, a revised Full Self Driving offering, to a limited number of Tesla drivers. However, videos posted by these drivers show the need for frequent human intervention.
Most autonomous driving experts say that Tesla FSD is still a Level 2 system, with a long way to go to achieve full autonomy, especially given its current hardware.
Elon Musk Urges Cost Curbs
In a new email to employees Tuesday, Elon Musk said Tesla needs to control costs better to achieve future profits already baked into the stock price.
"When looking at our actual profitability, it is very low at around 1% for the past year. Investors are giving us a lot of credit for future profits, but if, at any point, they conclude that's not going to happen, our stock will immediately get crushed like a soufflé under a sledgehammer!"
Tesla Stock Analysis
Tesla stock rose nearly 5% soon after the open on the S&P 500 update. Shares closed up 3% to about 584.76 in Tuesday afternoon
stock market trading
.
Tesla is trading around 578 and is well extended past a buy point of 466 from an awkward
cup-with-handle
base, according to
MarketSmith chart analysis
. The S&P 500 news fueled the Tesla breakout and the subsequent rally.
On Monday, Tesla stock set a record high at 607.80 before reversing lower.
Tesla stock is No. 1 in IBD's Auto Manufacturers group with a Composite Rating of 99. Its
RS Rating
is also a top-notch 99.
Analyst Nelson remains bullish on TSLA stock.
"The ongoing run-up means that TSLA's cost of capital advantage relative to peers continues to widen," he said. This is key because Tesla continues to build new factories and deliver on its goal of increasing annual auto volumes by 40 times over the next decade from about 500,000 units this year to 20 million by 2030, he added.
SOURCE:
Investor's Business Daily