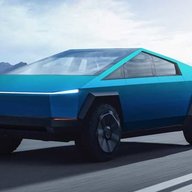 First Name

MP
Joined

Mar 4, 2020
Messages
Reaction score

750
Location
Vehicles

Model Y, Prius Prime
Occupation

Mgmt

Huge Tesla nerd here, but messed up and somehow my reservation was not processed by Tesla on the unveiling night. I didn't figure that out for months, so my reservation slot is 432000!

If anyone has a slot in the first, say, 50,000 for a Tri-Motor version, I would love to talk with you about working something out. I live in Atlanta, but I'd go anywhere to pick it up. Considering the reservation slot cannot be transferred (as far as I can tell that is), this would mean someone would have to complete the purchase AND then sell the vehicle to me. Yes, that is painful, and yes, I'm willing to pay for that pain.... and for my screwup on making my reservation successfully.

While not likely, if someone wanted my 432,000 vehicle spot in return, then naturally, that is fine.

Please DM preferably.
People are getting way too hung up on their reservation number. When they start producing the truck you will have the option to complete your order. Do that as soon as possible and you will immediately jump ahead of hundreds of thousands of people who are waiting for this reason or that reason. If you really want the truck right away you will get it.
The only big hold up I see for you is that the Tri-Motor may be months after the dual motor comes out.