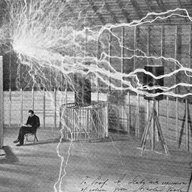 First Name

Bryan
Joined

Jun 16, 2020
Threads
Messages
Reaction score

3,270
Location
Vehicles

Dodge Ram diesel
Occupation

Retired

By
Nicolas Caballero
Dec 18 2021 - 6:01pm
Samsung Started Building Chips For Tesla's Next-Gen Self-Driving Computer
Samsung has started chip production for Tesla FSD autonomous systems: it has already begun to manufacture its own devices and by the way, started to gain advantage in key technological areas of expertise, as compared to other brands.
The year 2022 will be interesting for Samsung, not only because of its new presentations in terms of technological devices (mobile phones, wearables, etc.), but also for its new series of technological devices created specifically for the electric cars and autonomous vehicles market. Its production has already started and the first units will begin to arrive on the market during the first weeks of January 2022.
Samsung worked hard and a few months ago they concluded the development phase of their new products, aimed entirely at the electric vehicle market. The revolution that is taking place today in the automotive sector has made technological firms that supply internal electronic devices to take on batteries, on one hand, and on the other hand to give their teams greater power in order to face the next challenges that future cars will present: a strong demand for better infotainment services and for better self-driving technology.
Samsung has already started the mass production of a new DDR4 RAM memory, a GDDR6 graphics memory, a UFS storage chip and a new SSD hard drive; all specifically designed to increase the performance of electric and autonomous vehicles in the coming years; devices that will stand out for their greater response capacity, as well as for the improvements in their graphics efficiency and capability.
Each of these elements presents a significant gain in performance with respect to the previous generation of electronic devices. Among these gains in specifications we can see that the new SSD hard drive has a storage capacity of 256 GB (more than enough to cover any needs of current electric cars), which has an impressive performance, 7 times higher than current storage disks in terms of sequential reading speeds as compared to what is available in BEVs nowadays.
The new batch of these more powerful devices will not only provide cutting edge technology to the upcoming autonomous vehicles, but will also do the same in other areas such as navigation, with high definition images, native connectivity with smartphones in a level way higher than we can currently enjoy, and for transmission of video and 3D games as a method of entertainment for the passengers on board.
These Samsung devices have already passed all the appropriate stress tests and were checked and analyzed in terms of performance in all sorts of situations. Samsung specifies that they comply with the AEC-Q100 standard, with which they ensure they can provide their full potential in climates with extreme temperature ranges; more specifically, they are capable of operating in a range that goes from -40 to +105 degrees Fahrenheit. Their manufacturing process has already begun and they will be installed in the next generation of electric and autonomous cars.
The forthcoming
Tesla Cybertruck
will debut with Tesla's new Hardware 4 computer and according to an article in
The Korea Economic Daily
, Samsung was set to beat out Taiwan Semiconductor Manufacturing Co. for the contract to build the chip used in this computer.
"Tesla and Samsung's foundry division have been working on the design and samples of the chip from the start of this year. Recently, Tesla decided to outsource the HW 4.0 self-driving chip to Samsung. It's virtually a done deal," a source told the publication back in September.
The new Hardware 4 computer will replace the Hardware 3 used by current
Tesla vehicles
and underpin the automaker's semi-autonomous driving system. Elon Musk has previously claimed that the new computer, also known as the Full Self Driving Computer 2, will "likely be 1,000 per cent safer," than a human driver, compared to the claimed 300 per cent of the current Full Self Driving Computer 1.
The Korea Economic Daily had
previously reported
that the new chip would be produced by Samsung at its Hwasung plant and that it would use 7-nanometer processing technology. This process is less advanced than the 5-nanometer processing technology that Samsung also uses, but has been selected to ensure higher production yields and better stability of the chip.
All images courtesy of Tesla Inc.
Nico Caballero
is the VP of Finance of Cogency Power, specializing in solar energy. He also holds a Diploma in Electric Cars from Delft University of Technology in the Netherlands, and enjoys doing research about Tesla and EV batteries. He can be reached at
@NicoTorqueNews
on Twitter. Nico covers Tesla and electric vehicle latest happenings at Torque News.
https://www.torquenews.com/15475/sa...-chips-tesla-s-next-gen-self-driving-computer