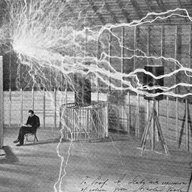 First Name

Bryan
Joined

Jun 16, 2020
Messages
Reaction score

1,770
Location
Vehicles

Dodge Ram diesel
Occupation

Retired

SpaceX started to accept pre-orders of its Starlink internet service on a 'first-come, first-served' basis via Starlink.com early February. The satellite network aims to provide high-speed broadband worldwide, primarily focused in rural areas. SpaceX already has customers in the United States, Canada, and United Kingdom. The company is working to obtain regulatory approval to expand Starlink service across Europe this year.
On Friday, SpaceX received approval to begin providing Starlink broadband connection in France. ARCEP, the French telecommunications regulatory agency, announced it granted Starlink to become an internet operator in national territory, and also authorized the operation of the user antenna dish. Starlink customers purchase a Starlink Kit that includes a phased-array dish antenna and Wi-Fi router device to connect wirelessly to the satellite internet. In October 2020, ARCEP granted SpaceX to build and operate Starlink Gateway ground stations in France. According to official ARCEP documents in French language shared by @Megaconstellati via Twitter, SpaceX plans to operate three Starlink ground stations in France and one in United Kingdom, as shown in the map below.
To date, SpaceX has launched approximately 1,145 satellites to low Earth orbit out of the 12,000 it plans to deploy. Currently "users can expect to see data speeds vary from 50Mb/s to150Mb/s [megabits per second] and latency from 20ms to 40ms [milliseconds] in most locations over the next several months as we enhance the Starlink system. There will also be brief periods of no connectivity at all," the company states, "As we launch more satellites, install more ground stations and improve our networking software, data speed, latency and uptime will improve dramatically."
"Latency is the time it takes to send data from one point to the next. When satellites are far from Earth, latency is high, resulting in poor performance for activities like video calls and online gaming," SpaceX explains, "Starlink satellites are over 60 times closer to Earth than traditional satellites, resulting in lower latency and the ability to support services typically not possible with traditional satellite internet," they stated.
ABOUT THE AUTHOR
EVELYN AREVALO
SpaceX Boca Chica correspondent. Writer specialized in spaceflight and space exploration. Rocket connoisseur.
Follow me on Twitter
SOURCE:
TESMANIAN