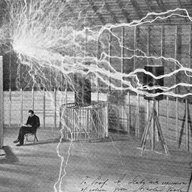 First Name

Bryan
Joined

Jun 16, 2020
Threads
Messages
Reaction score

3,268
Location
Vehicles

Dodge Ram diesel
Occupation

Retired

Tesla Gains Commission Approval to Install Largest 62-Stall V3 Supercharger Station, Including Spaces for Cybertruck
by Eva Fox
March 05, 2021
Cybertruck
Supercharger stations
Tesla
Photo: Tesmanian
Tesla has received commission approval to install the largest V3 Supercharger station in the world in Santa Monica, California. Some of the spaces seem to be dedicated for charging Cybertruck, which is the second known case of this when planning the company's new charging stations.
Tesla plans to launch the world's largest Supercharger V3 station in Santa Monica, California. Documents filed with the Santa Monica Planning Commission indicate that the station will include 62 V3 stalls. The new V3 station is planned at 1401 and 1421 Santa Monica Boulevard.
On March 4, the Santa Monica Planning Commission approved a fast-charging station, which was supported by a majority, although two commissioners voiced some concerns about this. These include possible fan noise from the station, possible loud music from Tesla cars that will charge there, the likelihood that Supercharger could attract homeless people to the site, and a statement that this station is a project for the rich, which is not true and unlikely can be attributed to a valid reason for refusing to approve the application.
According to the documents, the Supercharger station will consist of two separated sections. The western section will include 36 Supercharger V3 stalls and the eastern section, 26 stalls. In addition, solar panels on the western section, batteries, and a restroom that is accessed by a code are planned for the project.
1401 Santa Monica Boulevard
Source: the Santa Monica Planning Commission
1421 Santa Monica Boulevard
Source: the Santa Monica Planning Commission
Most of the spaces are standard widths of nine feet, however, noteworthy is the fact that some of them reach 10'-12'. This may indicate that they can serve as parking spaces for Cybertruck.
In September 2020, a proposal from the Pasadena Water and Power Department in California showed Tesla is planning the installation of 20 charging stations in the city-owned broadway power plant parking lot located at the Southwest corner of South Arroyo PKWY and Glenarm Street in Pasadena, California. A presentation with Pasadena officials revealed that the six spaces will be wider and longer and confirmed that the new charging station will indeed include six locations for Cybertruck. It seems that Tesla is taking active measures in order to make Cybertruck charging as comfortable as possible for its owners.
ABOUT THE AUTHOR
EVA FOX
I'm a big fan of Tesla, as I worry about the future for my child and for future generations. Tesla's mission is to accelerate the world's transition to sustainable energy and I'm passionately striving for this goal. I'm tired of the daily deception from Tesla's haters against the company, so I strive to spread true information and the latest news about Tesla.
SOURCE:
TESMANAIN