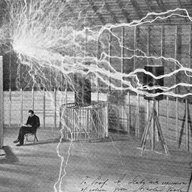 First Name

Bryan
Joined

Jun 16, 2020
Messages
Reaction score

2,392
Location
Vehicles

Dodge Ram diesel
Occupation

Retired

By Eva Fox November 13, 2020
Tesla
Tesla patent
Featured image shows an exploded view of an overload clutch comprising a cylindrical clutch housing according to an example
A torque limiter is an automatic device that protects mechanical equipment, or its work, from damage by mechanical overload. A torque limiter may limit the torque by slipping (as in a friction plate slip-clutch), or uncouple the load entirely (as in a shear pin). The action of a torque limiter is especially useful to limit any damage due to crash stops and jams.
Torque limiters may be packaged as a shaft coupling or as a hub for sprocket or sheave. A torque limiting device is also known as an overload clutch.
Tesla has filed a patent for an invention created by Precision Motors German Minebea GmbH - the largest engine development center in the international network of the Japanese company Minebea Co. Ltd., Tokyo. PM DM GmbH works with its customers, including Tesla, to develop energy efficient, reliable motors with an extremely long life.
Patent: "Overload clutch"
Filing date: May 3, 2019
Published date: November 5, 2020
FIG. 2 shows a sectional view of the overload clutch
The present invention relates to an overload clutch via which drive movements are transmissible in an engaged state where the clutch elements are engaged in an interlocking and/or frictional manner and can be brought out of engagement when overload occurs.
Overload clutches are known comprising a cylindrical clutch housing having a housing body and a housing cover. The housing cover comprises a plurality of retaining structures corresponding to the detent arms, which are arranged on an outer circumference of the housing cover. When an overload occurs, the clutch elements are brought out of engagement to mechanically decouple the driven side of the overload clutch from the driving side of the overload clutch. Herein, there is a drawback in that when an overload occurs the housing body has a force applied to it in a direction pointing away from the housing cover. If this force exceeds the retaining force of the detent arms of the housing body, they are deflected and the housing body is released from the housing cover.
The present disclosure provides an overload clutch with superior characteristics with respect to mechanical strength, in particular a relatively mechanically strong connection between a housing body and the housing cover of a clutch housing of the overload clutch.
ABOUT THE AUTHOR
EVA FOX
I'm a big fan of Tesla, as I worry about the future for my child and for future generations. Tesla's mission is to accelerate the world's transition to sustainable energy and I'm passionately striving for this goal. I'm tired of the daily deception from Tesla's haters against the company, so I strive to spread true information and the latest news about Tesla.
SOURCE:
TESMANIAN