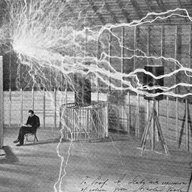 First Name

Bryan
Joined

Jun 16, 2020
Messages
Reaction score

1,748
Location
Vehicles

Dodge Ram diesel
Occupation

Retired

Tesla Received Approval to Install Short-Range Interactive Motion-Sensing Radar in Its Vehicles
by Eva Fox
April 24, 2021
Photo: Tesla / Tesmanian
Tesla has received permission from the Federal Communications Commission (FCC) to use radar sensors in the 57-64 GHz frequency band in its vehicles. This permission allows the company to install more powerful sensors to monitor the condition of the car's occupants, the car's interior, and its environment in the event of suspicious activity.
At the end of July 2020, Tesla asked the FCC for approval to market a short-range interactive motion-sensing device that could help prevent children from being left behind in hot cars and boost theft-prevention systems. All Tesla vehicles have Dog Mode, which allows owners to leave the car's air conditioner or heater on for pets. This useful feature can induce irresponsible parents to leave their children in the car, which is unacceptable. Therefore, Tesla wanted to get permission to use unlicensed, at that moment, millimeter-wave sensors that would operate at higher power levels than allowed under existing rules.
On April 14, 2021, a request from the Californian manufacturer and several other companies was granted. This grant allows companies to install radar sensors in the 57-64 GHz frequency band in their vehicles, which will have a positive impact in many ways.
Tesla describes that its device will use "4 transmit and 3 receive antennas driven by a highly configurable radar front-end unit and in-vehicle radar modulation will consist of consecutive frames, including an acquisition sequence comprised by a repetition of frequency chirps or stepped chirps, a listening period, then a period for signal processing." This radar-based system "provides depth perception and can see through soft materials, such as a blanket covering a child in a child restraint."
This system "can differentiate between a child and an object left on the seat, reducing the likelihood of false alarms" and can detect "micromovements like breathing patterns and heart rates, neither of which can be captured by cameras or in-seat sensors alone." The sensor will also be able to estimate body size to optimize the deployment of the airbag in a collision event, depending on whether an adult or a child is seated. This will also allow the vehicle to more accurately determine when to activate the seat belt reminders.
Source: Tesla
As autonomous vehicles continue to be actively developed, these sensors can be used to monitor all the occupants of the car, to understand if they are all fastened, and to adequately deploy airbags if necessary. The Advocates for Highway and Auto Safety state that "the ability of a vehicle to detect and classify all occupants will likely be critical as autonomous vehicles (AVs) are deployed onto our roads in the future… because…AVs will need to know the number of occupants and whether they are properly restrained before beginning to move."
SOURCE:
TESMANIAN