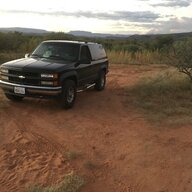 First Name

Rex
Joined

Apr 22, 2020
Messages
Reaction score

678
Location
Website
Vehicles

1997 Tahoe 2 door 4x4
Occupation

Retired software developer and heavy commercial design builder

Tesla, #2 EV world mfgr, gets a smackdown which seems to be operative mainstream reporting of late. Three takeaways parsing
VOX
reporting on NHTSA Safety, self-driving and on autonomous driving.
Autopilot conveniently packages all Tesla self-driving under one easy to grasp-handle. This enables Vox feebliest to grok the entirety of a complex solution, i.e. self driving, in a single short circuit aphorism. Vox misapplies Tesla's self-driving handle as synonymous with autonomous driving. Tesla Robotaxi vision remains far from self-driving assistance technology. As a roadmap, self driving assist implies that there be a human driver integral to car technology thus it never leads to the robotic vision behind autonomous driverless Robotaxi.
Feining self-driving comparison for an analysis, no attempt whatsoever is made to level the table. Tilting facts in a manner that skews news and reader perception twists the frame of AV reality into magical realism that not even the auto company's manufactured. In Vox's case, WAYMO is framed in Space age metaphors while Tesla is labeled as some high flier by its reporter - simple name calling.
Vox entire article seems ludicrous. Its voice of authority hollow, name dropping NHTSA then not using statistics to substantiate an assertion. Lastly, questioning Vox's portrayal of the state of self driving on US highways, self driving scheme comparisons and manufacturers safety improvement claims .vs. Vox presentation of the state of Safety implied by its article makes me wonder.
Can a fourth estate stand?
EDIT: BYD is world #1 by volume EV mfgr.
Last edited: