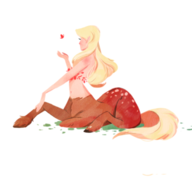 First Name

Crissa
Joined

Jul 8, 2020
Messages
Reaction score

7,890
Location
Vehicles

2014 Zero S, 2013 Mazda 3

So have things changed with the power non-compatibility coming from your standby generator?
I was under the impression that the standard back yard generator did not provide the right "flavor" of power to the Tesla products and it was not recommended by Tesla. Hate to fry the innards of a very expensive science project by accident. It would be a nice "range extender" in certain conditions but not on my toy. Help me out AJ.
Some inverters kinda suck, so not all can charge vehicles. But they would have to prove that it was your crappy inverter that did it to invalidate your warranty, not just that they warned you not to do it. A decent pure-sinewave inverter is what you want, but anything with a sufficient number of steps will do it.
But if you can run a modern on-demand hot-water heater with it, you can charge your car with it. (Trust me, they're picky!)
The point was that needing electricity is far easier than needing
gasoline
because you don't care what kind of power source it is. If a farmstead has power, a Cybertruck doesn't care what it's from.
But very few ICE vehicles have that level of flexibility. They need their flavor of fossil fuel, and if you don't have it, they don't move.
Last year during the red-flag weather, the grid in our area shut down. None of the gasoline stations had backup power. So when my spouse's bike ran low on gas, it was stuck. My electric bike, tho, could charge off our generator. Or someone else's wind power. Or solar panels. Or plug in downtown where the grid worked (but ironically were no gas stations).
-Crissa