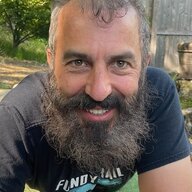 First Name

Les
Joined

Dec 21, 2019
Messages
Reaction score

2,234
Location
Vehicles

04 Tacoma, 21 Cybertruck
Occupation

Self

So you don't think I should be allowed to pay less in taxes just because I have a mortgage deduction? It is pretty much the same.

And that's the end of this discussion for me.
No I don't think anyone should pay less for government services than other people just because someone have a mortgage, just like anyone shouldn't pay less because they have a child etc. People don't use less services, they are mearly being subsidized. The point of a subsidy is to promote activity or competitiveness. In the case of mortgage deduction it's to promote homeownership but it doesn't function like that. The market prices the deduction into home prices and in the long run the only people that benefit are people that get a percentage of higher home price transactions. The losers are everyone else that are subsidizing realtors.
In the case of EV tax rebate it was to get manufactures to create vehicles helping to offset the higher price of low volume vehicles.
People can argue that to help increase the rate of shift to electric vehicles it is worth subsidizing rich people into a new vehicle, but what they cannot argue is that they don't get government handouts when they get tax rebates.