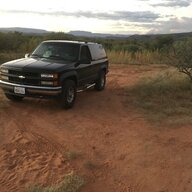 First Name

Rex
Joined

Apr 22, 2020
Messages
Reaction score

402
Location
Website
Vehicles

1997 Tahoe 2 door 4x4
Occupation

Retired software developer and heavy commercial design builder

I think a good design for CT would be a combination of features:

1 - An aerodynamic rail along the length with swing crossbar like Subaru Outback that does not have a big hit on the range when not in use.

2 - It may have to have a robust vertical telescopic element in the skeleton that can be raised when it is needed to make the whole system flat as opposed to sloped.

3 - An optional sliding feature to move the rack forward (over the glass) in case better access to bed is needed. Or backward for easier loading (in the sloped setting it would lower the loading height and better access)

If the design is complete, I have no doubt, smarter people in Tesla have already given this some thought but there is always a compromise in engineering and what they end up with will be interesting to see.
Great configurability point. That swing crossbar is a good catch. No windage penalty only convenience for a rack used only when you need double the cargo.
Doubled number of crossbars for last overland 1900 mi. cross country trip. Shocked add'l bars were such a drag
Less is more! I'm Big Fan of flexibility. Tesla leaves attachment points, rail or s.s. fittings, racks can be adjustable, configurable and detachable. Thule and Yakima fitments are too generic, expensive and heavy.
Tahoe slim profile roof rack used tough plastic feet for lightweight pressfit alum. siderails for aero crossbars. Twenty-two years in desert sun and not a single plastic crack. One bolt in salt air rusted. It doesn't take a pipe rack, only good pick up points to tie into, please.