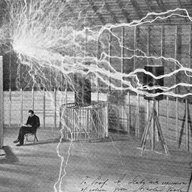 First Name

Bryan
Joined

Jun 16, 2020
Threads
Messages
Reaction score

3,265
Location
Vehicles

Dodge Ram diesel
Occupation

Retired

How Big Could Tesla's Revenue From The Cybertruck Be By 2026?
ShareProvide Feedback
Base
Cybertruck could add $5 billion to Tesla's top-line
In late 2019, Tesla unveiled its first electric pickup truck last dubbed "Cybertruck," featuring a radical design and prices ranging from $40k and upwards.
Tesla's interest in the market is understandable, given that pickup trucks have been a big moneymaker for auto majors, with GM previously indicating that it garners as much as $17k in pretax profits from larger pickups, which typically sell for $50k.
While the Cybertruck appears to have impressive technology and performance, it remains to be seen if traditional truck owners, who are typically very brand loyal, will take to the vehicle.
Based on our estimates, the vehicle could add over $5 billion to the company's revenues by 2026. For perspective, this would be about 15% of the company's 2020 revenues.
Sources:
Pickup Truck Revenue, Shipment statistics
: Statista
Loyalty Statistics:
Strategic Vision
See what $5 billion means for
Ford sold about 889k trucks over 2020, compared to 690k for GM's Chevrolet , 564k for Chrysler's Ram, and 348k for Toyota
Sizing Up The Potential Of The Cybertruck

Interest in the Cybertruck is likely to be lower than Tesla's other products. It took 3 days to reach 200k bookings compared to 1 day for Model 3, despite the deposit amount being just a tenth of Model 3's deposit.
Brand loyalty in the truck market is very high, meaning that Tesla could have a tough time going after existing owners
Production startup could begin in 2022, & we believe the vehicle could hit the market by 2023
While Tesla has not provided a concrete launch date for the vehicle, production startup could begin in 2022 and we assume that the truck could hit the market by 2023.
Tesla has been somewhat circumspect about the prospects of the truck, indicating that its long-term sales could be below the Model S/X (which have historically sold under ~100k units a year)
We assume that Tesla will garner 1% of the total volumes of the top five players combined in 2024, with the number growing to 3% by 2026.
We assume that the average selling price for the vehicle will be $65k as Tesla focuses on higher-end models at launch while introducing lower-priced models eventually.
This would translate into revenues of about $1.7 billion in 2024, growing to about $5 billion by 2026.
We estimate that Cybertruck Deliveries could rise from 29k units in 2024 to over 90k units by 2026


Cybertruck Revenues could grow from $1.7 billion in 2024 to about $5 billion by 2026, assuming ASP of $55k
https://dashboards.trefis.com/data/...sla-s-Revenue-From-The-Cybertruck-Be-By-2026-