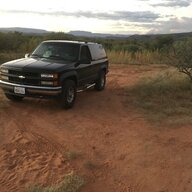 First Name

Rex
Joined

Apr 22, 2020
Messages
Reaction score

314
Location
Website
Vehicles

1997 Tahoe 2 door 4x4
Occupation

Retired software developer and heavy commercial design builder

I have just fitted a tow bar on my Model 3 dm. I fish at Lake Anna which is 65 miles from my house in Warrenton VA. There is no supercharger on route so I need to make about a 25 mile detour to get to a supercharger.
I have an F150 which I can use to tow with but I love my Model 3 as it is such a pleasure to drive so I rather want to tow with the Tesla. I can just about make it with my bass boat to Lake Anna but the whole arrangement is not ideal. I now start worrying about the Cybertruck which was to replace the F150. It starts looking like its a non-starter because of EV's poor towing performance. After the first Cybertrucks are released I shall monitor the YouTube videos to see how they perform as tow vehicles. If they are much the same as the Model X, 3 & Y in towing then I will not proceed with my pre-order. Sad, but it won't work for me and I am a big EV fan.
THIS tread is the most important discussion on Cybertruckownersgroup.com.
This elementary example is the core engineering criteria with which Cybertruck was designed. The purchasing decision here is critical. Critical to those reading, researching and making informed judgement how a Cybertruck applies to their exact towing needs.
An "everyman" use case, it defines CT's MVP(minimum viable product). A bass boat is low weight, low windage and medium drag on efficiency. As are
@AlexD
other uses minimal (horsebox, racecar, utility trlr, caravan) stipulated earlier.
The narrative arc that emerges is Elon's infamous F-150 .vs. Cybertruck. An "everyman" use case, it defines CT's MVP(minimum viable product) and Elon's proof.
Personally, I'm expecting no less than this use case of my CT investment. Regardless the TOC, ROI and pride of ownership Cybertruck minimum expectation is retirement, replacement and reinvention of the truck I currently own. It hauls ass(1st), pulls like a beast(2nd), comfortable(3rd) and lasts forever(22yrs.). Otherwise, I can't afford two trucks.
Granted 20% extra was invested in suspension, engine mods and drivetrain. Likewise, as a Cybertruck buyer, I expect an additional 20% necessary to spec its ability to meet my needs too.
SO buying Powerwall to P'nP with CT to extend range is right in my wheelhouse. Only Active Charging stands between that application and pulling the trigger for extended power and range. Its a known ground fact towing sucks regardless.
Towing solution is what matters most. Cybertruck is engineered to 14000# dead weight pull, 3500# payload and hitch weight umknown for CT 1,2,3. Haven't seen Tesla realease a number yet.
This everyman use case is right in my own wheelhouse and the majority I'd venture. Range on the table for CT3 is 140 miles towing heavier, bigger mass exposued surface area and probably equivalent drag. For a 500mile CT3 MTY range EV I'd expect everyman's lower use case to approach 200-250+ mile range.