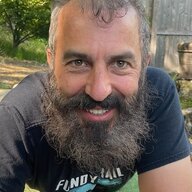 First Name

Les
Joined

Dec 21, 2019
Messages
Reaction score

1,943
Location
Vehicles

04 Tacoma, 21 Cybertruck
Occupation

Self

The Model T was a phenomenal success, and I may desire one, and pay big bucks for it today for what it nostalgically represents.

But it has absolutely not remotely, stood the test of time. It failed it a long long time ago.

Thankfully there has been much improvement since then, functionally and very very much aesthetically.

The Model T is well and truely absurd rubbish by the time we get to the standards of the 1930's let alone after that !

Neanderthal's were genius' for harnessing fire, in view of any other creature that came before, but they are just a little behind, to put it mildly, compared to the achievements of those who harnessed it just a little better, a little later in time., let alone by the time paradigm shift after paradigm shift, after revolutionary invention, after revolutionary discovery was made . . . . . over and over and over again.

I wouldn't be trying to suggest the Cybertruck will stand the test of time like the Model T.

The model T didn't. But it was a phenomenal success at the time.

What is a great success but for an even more fleeting time, is called a fad.

Like Yoyo's are fad. And they don't even have a functional purpose at all . . . . . . perhaps improving dexterity or demonstrating some physics principles or mental soothing.

So, no, not even sales success can dilute the designers valid criticism about the Cybertruck is very Plain and simple, and runs the risk of dating quickly.

Not a concern for those that buy it for its phenomenal utility value, but it is for others who want function and more.

For those that would buy regardless of how ugly it is, its saying something,

but for those who deny how ugly it actually is to many, I think are like those people who cant see the reality of those drawing that contain 2 images in one.

Personally I don't think its ugly, but it is definitely plain and simple and runs the risk of dating quickly. But its a great platform and very easy to refresh and personalise.

P.S.

in the immortal words of Kent Brockman, this is my 2 cents !

I'm guessing the following is in the list of many small improvements.

increases the approach angle at the wheels.
Like Frank it took me a long time to distill a response.
I think your argument is that different people see different things. I belive that is a definition of good art. But that would mean the design of Cybertruck is good as opposed to Frank's opinion and opposed to dating very quickly.
The measure of success of a tool is not that it was superseded but that it was used to build the next generation. This measure of the model T makes it iconic and precludes it from ever being rubbish. The same is true for the Neanderthal, thier genes reside in modern humans.
So if Cybertruck progenitors practical enviromentalism for truck people, as Tesla did for cars, then Frank is wrong again. He thinks the design is anti environmental because for him environmentalism is niche and aspirational instead of practical and present. (Yes I'm saying he is old, and because you implied that old things that are superseded are rubbish, rubbish!).
Bye, Frank.