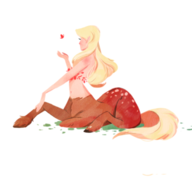 First Name

Crissa
Joined

Jul 8, 2020
Messages
Reaction score

30
Location
Vehicles

2014 Zero S, 2013 Mazda 3

Elon makes a great comic book villain for the protest movement - but he's just an example. There's no mobs looking to move on his factories.

His support for UBI, unemployment extensions, social work - even if he butts up against the unions - does give him some cred.

It's mostly for show, anyhow. The FUDsters and Shorts were constantly trying to gin stuff up against him, but they so far have found a receptive audience but none of their challenges have found any fertile ground.

Hopefully Tesla makes sure to play it safe and clean with their contractors even as they move quickly. There are many unscrupulous ones out there and you have to watch them like a hawk lest they give you a black eye.

-Crissa

PS, for instance, making the incentives recoupable is something nearly no other big project does. Tesla and Austin locals should get some credit for coming to what's a deal that loses neither of them revenue.