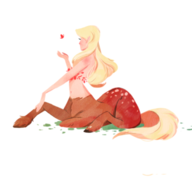 First Name

Crissa
Joined

Jul 8, 2020
Threads
Messages
Reaction score

16,265
Location
Vehicles

2014 Zero S, 2013 Mazda 3

China is not 10-20 years behind the electric vehicle industry. Tesla buys batteries from Chinese CATL so a big chunk of the Model 3 SR is Chinese. So we'd better hope they are 10 years behind.

BYD and CATL are huge parts of the EV industry. It is entirely likely Tesla will use cells from both companies. If BYD can make an LFP "Blade" based vehicle for the US market, it would likely do quite well.

Geely group (Chinese) owns Volvo and Polestar and much of their manufacturing is done in China.

The Chinese don't need to beat Tesla, most of the US and EU based legacy auto-companies are doing an absolutely terrible job moving to EVs. GM already outsourced most of the Bolt design to a Korean company. Would not surprise me to see similar partnerships with Ford or GM and either BYD or Geely.
China's home-grown auto industry is behind. Each have pieces, but none have the whole bit. None have the safety ratings Tesla does. CATL has optimized a cell type no one else in the world was working on because it was inherently more expensive due to license. And Geely may own some brands, but those are foreign engineers and factories.
But much of the US auto industry is five, ten years behind Tesla, too. There's no shame in it.
-Crissa