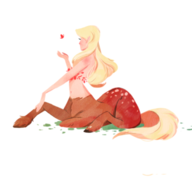 First Name

Crissa
Joined

Jul 8, 2020
Messages
Reaction score

4,448
Location
Vehicles

2014 Zero S, 2013 Mazda 3

"There really is less and less need for 4x4."

Not where I live.
You mis-read the implication: Drive-by wire means that individual braking and clutching of the drive wheels can be feathered electronically rather than just overpowering the slip like one would traditionally do with an ICE.
Until you're in a situation where you can't shift the weight of the vehicle onto the drive axle - which would be a very slippery inconsistent surface like snow pack or mud - you really don't need on both axles.
And then, when you need power on the greatest surface, you just need two drive axles. The differentials and brakes can be electronically feathered to move drive power to the wheel that grips.
The only thing that 4-motor really gets you is tank turn. And you could probably do that with a special clutch in the differential. It's possible that 4-motor (like the hubs) could simplify the overall mechanical... But that day isn't today.
-Crissa