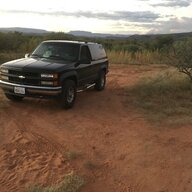 First Name

Rex
Joined

Apr 22, 2020
Threads
Messages
Reaction score

1,610
Location
Website
Vehicles

1997 Tahoe 2 door 4x4
Occupation

Retired software developer and heavy commercial design builder

The real question in the manufacturing process is when it is roll hardened.

Bending hardenied SS will weaken it. Any welding causes discolouration and the need to fix the finish. I'm also not sure what welding will achieve that an internal glued in structure can't do better. All 8 doors are just flapping in the wind structurally, its just the front and rear fenders theat do some structural load bearing.
I'll have what you we're smoking last night.
Bends in the exoskeleton are structural not deformational(i.e. weakening). Every bend is there to add strength, rigidity and direct forces transmitted into sheetmetal in alignment with structure.
Welds have been reported where prototypes joined sheetmetal edges. Welds are stronger than sheet metal. There need be no deformation, bend that weaken frame. True some loss in strength occurs in the bend. It is true also that every bend contributes greater strength as a result.
LOL how many doors did you see last night?