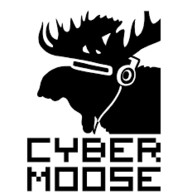 First Name

Jacob
Joined

Aug 19, 2020
Messages
Reaction score

986
Location
Vehicles

Cybertruck

The average life expectancy of a car is currently ~8 years. 20 years on a CT would be pretty awesome. The pneumatic suspension and wiring harness are a couple areas of concern and can get expensive fast. Then seats, seals and stuff will show some wear and tear. Add 16 years of new tech and I bet most people will be replacing them around then if not sooner.
The average life of a vehicle is so low because the market is saturated with affordable vehicles for people to buy, even if it's not going to last them more than a decade.
I have a truck that's over 20 years old, with a few hundred thousand miles, that still drivers perfectly. Maintenance is always going to be a requirement for vehicles. I've changed all 4 hub assemblies on my truck twice, one of them I changed 3 times, I've swapped out the AC, rewired the rear lights, upgraded the sound system, put in remote start, and got comfier seats. All of the work that I put into my truck totaled around 3000-3500USD. If I add the time I spent for labor costs, i might be around 5000USD.
That's in a 20 year old truck that wasn't really built to exceed 300,000 miles. My car is nearing 300,000 miles and i've put less than $1000 in non-regular maintenance items.
If we ignore the cheap $15k-$20k vehicles, the average life of a vehicle jumps up a lot. Expensive vehicles like a Tesla are built with quality in mind. I'm not saying that every part is going to last 30-40 years on average. But replacing a seat, getting the suspension fixed or even replaced, replacing the MCU, all of that is pretty minimal compared to the cost of another quality vehicle. Even if you buy the Cybertruck for 70k, sell it in 8 years for around 40k-50k and buy the new model for 70k. that's 20k-30k when a few thousand in upgrades would mostly close the gap between models only 8 years apart unless there is a massive technological advancement during that time.