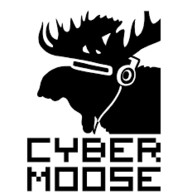 First Name

Jacob
Joined

Aug 19, 2020
Messages
Reaction score

1,003
Location
Vehicles

Cybertruck

The last thing I saw Elon was saying the batteries would be recyclable. I thought it would be because they would replace the pack. MAYBE the whole pack would bolt in? One reason I want this is because of the long life of the truck. The battery pack is a weak link. IF it was replaceable. the ownership of these would be much more valuable. in my opinion.
Replacing the battery wouldn't be just that simple. The structural battery pack is also the floor of the vehicle. If you look at the structural battery pack teaser from battery day. The top part of the shell around the battery cells looks like it has mounts for the seats, as well as all the connectors ready to just plug in for the seats and center console stuff.
If the battery pack was just bolted in, taking it out from the bottom would bring everything else with it. So you would need to take out the seats, carpeting, center console. You would basically need to take out most of the interior.
I'm hoping that Tesla makes it possible to just take the bottom half of the battery pack out when the car is lifted. It is also going to depend how the battery pack is connected to everything else. If the bottom part of the pack can be removed from the top half of the battery and the exoskeleton, without the top part of the battery being removed from the exoskeleton. A battery replacement might not be very challenging or time consuming. That's my hope but it's up to the Tesla engineers to figure out if that's the best option.