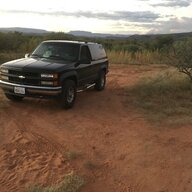 First Name

Rex
Joined

Apr 22, 2020
Messages
Reaction score

683
Location
Website
Vehicles

1997 Tahoe 2 door 4x4
Occupation

Retired software developer and heavy commercial design builder

In model Y, yes, but it is also a part of the frame. How do you know the production of the Cybertruck will be the same as the model Y? I mean, the CT doesn't even have a frame. If anyone actually knows how the CT production will happen, it'd be all over the place. But you're right, it could be exposed, but then wouldn't that make it a body on frame design like the model Y?

My assumption was based on how aircraft are made, since their design is closer to the CT than the model Y. The pressed parts are used internally for structure and load balancing.

But I have no idea, really lol
Structural first principles the two exoskeleton outside trussed sailplanes want to be treated independently, fixed only at the end points with bracing members between the two.
Once the bottom two chords are mechanically tied, the engineering changes. The two sailplane trusses function and are treated as acting as a single truss.
It's an interesting question how the floor of the Cybertruck vault bed is to be manufactured. IDK. Intuition steers me clear of IDRA press onto alum. alloy frame. Poly bushed over alum. alloy invites dimples at each mounting connection which means that that floor bed will be conventionally assembled with stringers welded underside which form the mount points and floor stresses. This is how pickup beds are mfgrd.
Who knows? How the floor will conform to the sailplanes? Independent or attached? Attached probably with adhesive flexible joint. WAG