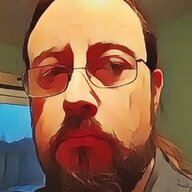 First Name

Rod
Joined

Dec 25, 2020
Messages
Reaction score

173
Location
Vehicles

Chevy Volt, Nissan LEAF
Occupation

Senior Network Analyst

ok, For what it's worth I ordered a Single motor.
My needs are more cargo space than the Chevy Volt and has to be electric. My wife and I like to camp and our Winter Trekking gear takes up the back seat plus a bag on the roof racks. Summer gear is more compact, but it'd be nice to take another person or two along sometimes without renting a bigger vehicle. Also, in the years to come we may end up buying a trailer, so towing capacity of more than 0 is a bonus as I don't plan to buy another vehicle for 10 or more years. (10 years is always what I aim for, with CT's durability maybe that one will be longer)

That said, here is my top 5:
#1 cargo space galore!
#2 It is definitely unique, and I have always liked unusual car designs. (favorites growing up were VW beetle, Shelby Cobra, GMC Hummer H1, Delorian...)
#3 as an EV enthusiast, point #2 goes double. EVs that stand out bring conversation. My current daily driver is a 2012 Nissan LEAF in part because it was incredibly cheap (for an EV) to buy used, and part because it LOOKS like an EV.
#4 Towing. I miss being able to hook a trailer on since my VOLT and LEAF both have official towing capacity of 0
#5 Tesla Supercharging. I have tried a number of different brands of ChAdeMO chargers since buying the LEAF. Some are better than others but none as easy and consistently reliable as Tesla. Even if Petro Canada CCS charging is cheaper and just as fast as Tesla v3 superchargers, if I am going on a long trip I prefer the comfort that knowing even if a charger is down at the next Tesla station, there will be several others that most likely are running fine right beside it.
Last edited: