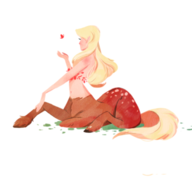 First Name

Crissa
Joined

Jul 8, 2020
Threads
Messages
Reaction score

19,403
Location
Vehicles

2014 Zero S, 2013 Mazda 3

I've been wondering something. I've seen many comparisons like this of gas vs. electric costs but not sure I've seen one where they've taken the taxes out of the cost of the gas. I believe most (if not all) states have a gas tax added to the price, and although some states now have an EV tax to attempt to balance this, it isn't in the equation when comparing energy costs. I"m guessing electric still comes out ahead, but also guessing it isn't insignificant.
It isn't. And yeah, they can be a bit of a doozy.
But it's pretty straightforward to add to your calculations, if you know your average annual driving.
fee/(annual miles)=cost per mile
So for 10k miles per year a $100 fee is 1¢ a mile. For 15k, it's 2/3rds of a cent a mile. It's a very small difference compared to what we're looking at in the fuel cost difference.
Bigger problem is the states that have done this fee to urban e-cars and bikes, which generally get used less than 10k a year. A $100 fee on my 5k/yr bike is 2¢ a mile! Compared to my spouse's bike, which uses a hundred gallons in a year, the gas tax had better be really damn high to compare (the average gas tax is under 53¢ all told) to the same fee.
$100 annual fee is about the same as $10k miles with the average gas tax in a 50mpg car.
How does a Tesla J1772 specification-compliant receptacle not work with CCS?
The J1772 standard does not include DC pins. The combo connector for CCS contains to additional pins for DC. Tesla repurposes several pins from AC (which CCS isn't required to supply) to DC instead of having additional pins. Very complex to cross the electrical streams!
-Crissa