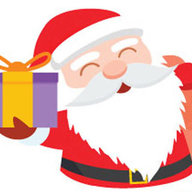 First Name

Cliff
Joined

May 25, 2020
Messages
Reaction score

47
Location
Vehicles

Tesla X, Rolls Royce Phantom EWB
Occupation

CEO

I just can't wrap my head around how Tesla is going to charge "only" $70k for the tri-motor CT when the refreshed Model S Plaid+ Is going for. $145,000 to start.

They both are going to share the same battery architecture (and have the same 500+ miles of range). They both have air suspension. They both have three motors. They both presumably have the same front screen, AC system, software etc. If anything, the CT has expenses beyond that of the S. Larger tires, More glass, the vault door and mechanism to name a few, not to mention a brand new factory that will need its costs recouped.

I just don't see how Tesla is going to deliver that truck at less than half the price of what they're selling the Plaid+ For anytime soon. Especially when the Plaid+ has been pushed out to mid-next year. Either the Tri-Motor CT is going to be the deal o the century, or it's going to be quite a long ways out before we see it.

What am I missing here? Is there some variable I'm not considering that justifies the difference in price between the two vehicles?
The cost reduction to produce these trucks began with their design and NO paint shop which is 1/3 of a normal factory, no stamping equipment just laser cut and fold panels, Gigapress undercarriage and robot installed plug and play wiring harness. It was designed for simplicity to build from the start and the Gigafactory is amortized over many years and millions of vehicles. The Tri-motor will still have a decent profit margin and once it is scaled they're isn't a municipality in this country that isn't going to order FLEETS of these to replace their police and government vehicles as well as the Federal Government, military and millions of truck buyers. Can't wait to get my three.