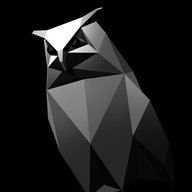 Joined

Nov 19, 2019
Threads
Messages
Reaction score

157
Location
Vehicles

Model 3, i3, Zero DS, F-250, CT & Aptera res
Occupation

Oracle Database Developer

(Copied from TMC)
There seems to be a lot of guesswork over the design and capabilities of the Cybertruck against what was actually stated, so I've created this list from the transcript of the presentation, along with any relevant tweets from Musk. After all, even Neil deGrasse Tyson got it wrong when he claimed the Cybertruck was much heavier than the F150.
Here is the link for the transcript:
Tesla Cybertruck Event Transcript: Elon Musk Unveils Cybertruck - Rev
Feel free to list additional info or corrections as they become available.
Chassis/frame:
same dimensions, same weight [as F150, 4000-5600 lbs]
moved the mass to the outside [exoskeleton]
stressed skin design
skin [made] out of thick, ultra hard stainless steel
won't scratch. It doesn't dent
ultra hard, cold rolled stainless steel alloy that we've developed
going to be using the same alloy in the Starship rocket and in the Cybertruck
transparent metal glass (Tesla armored glass)
aerodynamic - possible cd of .30 (source: tweet)
Suspension
adaptive air suspension (standard)
ability to adjust the ride height...so you can be efficient on the highway and you can also go off-roading
highest clearance of any production truck (16 inch clearance)
adaptive damping and adaptive ride height
best angular approach angle
best departure angle
Cybertruck Vault:
a hundred cubic feet
six and a half foot bed length
up to 3,500 pounds of payload
Charging:
access to all the superchargers
capable of more than 250 kilowatts [charging rate]
Performance/range:
Single motor rwd: 0-60 6.5 sec, top speed 110 mph, 250+ miles range
Dual motor awd: 0-60 4.5 sec, top speed 120 mph, 300+ miles range
Tri motor awd: 0-60 2.9 sec, top speed 130 mph, 500+ miles range
Features:
onboard outlets for 110 and 220 volts
onboard air compressor
autopilot standard
[accessory] ATV
load mode (drop real low and go high on the other side)
built-in ramp
ATV plug[s in and charges in the bed]
Last edited: