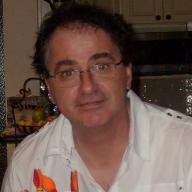 First Name

Charlie
Joined

Jul 6, 2021
Threads
Messages
Reaction score

1,907
Location
Vehicles

cybertruck
Occupation

retired

It is true that we need to bear some inflation, it's not only been running hot, but also it has been also 3 years since reveal.

Nevertheless, fuel will come down.. food and house prices will likely flatten and we have already seen commodity prices falling.
Which of these, over 18 months, can cause a 20 or 30% increase ?

We should also take into account the CT wasn't being delivered in 2019, it was announced for a near future date. I doubt Tesla would have slugged us 10% a year later.. they would have allowed for some inflation already.

We are Tesla, not Rivian. !!!!

Instead of throwing up crazy increases, objectively, what percentage of the car is adversely effected by inflation. ?

We own the land
we own the building
we own the equipment
hardly any interest on loans
commodity prices are what they were a year or 2 ago

wages gone up 20% ?
SS up 20%
No , and if the answer is Yes, what percentage of the car do they make up ?


SO my point is, instead of shooting from the hip, objectively try and quantify a claim , doesn't have to be 100% accurate, 70% will do.
Big increases just aren't there.