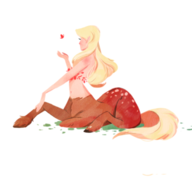 First Name

Crissa
Joined

Jul 8, 2020
Threads
Messages
Reaction score

20,188
Location
Vehicles

2014 Zero S, 2013 Mazda 3

By saying the CT is not for them (possibly EVER) you are essentially calling EM an Tesla bald face liars.
I don't believe it says anything of the sort.
Different vehicles have different capabilities. For every mile you want to add in range (assuming the advantages of the 4680) you need to add another two kilograms of weight and half a gallon of volume in battery. (These are very rough numbers)
That means if you're asking to double the Cybertruck's range, you're asking to fill the bed with 120 KWh of capacity ...which is the same as 1.5x the pack in the Model 3. Given the 50% advantage Tesla reports for the 4680s, that comes back down to the current dimensions of a Model 3 pack for stacking... and that's still another thousand pounds and a hundred gallons you need to stuff back there.
It's not insulting to say some things are better at different tasks. That's normal.
-Crissa